Things to do in Playa Blanca
Playa Blanca – from an idyllic fishermen's village to a boutique destination
With so many things to do Playa Blanca soaks up more sun than anywhere else on the Canary Islands with clear, mild Atlantic water at the southern tip of Lanzarote just 30 minutes from the airport. Playa Blanca offers inviting conditions for holidays by the sea, enjoying the beautiful beaches, surrounded by still relatively untouched nature.
The town is enjoyed by families, couples, seniors and of course the locals of entertainment such as music and cocktail lounges, a wide variety of restaurants from the traditional, local Canarian to amazing freshly caught fish and chips to the Michelin star restaurants. The resort has built a stunning upmarket reputation by not attracting the partying / nightclub crowd who tend to go for resorts like Puerto del Carmen. Playa Blanca is in the Yaiza area of Lanzarote which has many attractions for the active and sporty but equally for those seeking relaxation and recuperation. Playa Blanca is a beautiful picturesque home to the stunning Marina Rubicon with its yachts bars and restaurants, the promenade stretches for miles and miles and is ideal for sunset strolls or sunrise stretches.
Playa Blanca's beautiful beaches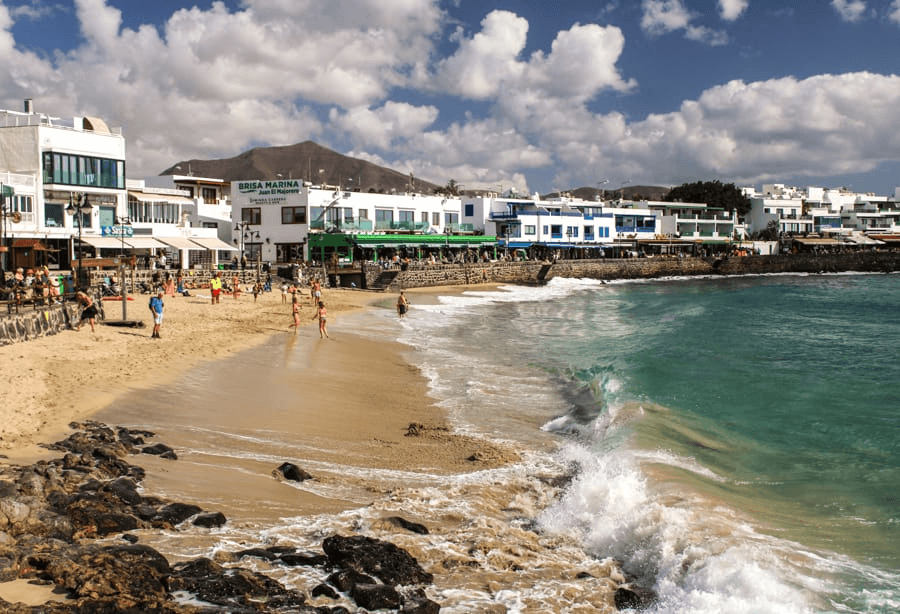 Within walking distance of all our villas, you can find the stunning promenade, home to the small sandy bay of the same name which translates to "White Beach". In this central location, the beach is lined with many restaurants, bars, shops, and the central life of Playa Blanca, ideal for spending some time watching the people go by in the sunshine. There are sanitary facilities nearby and showers on the beach.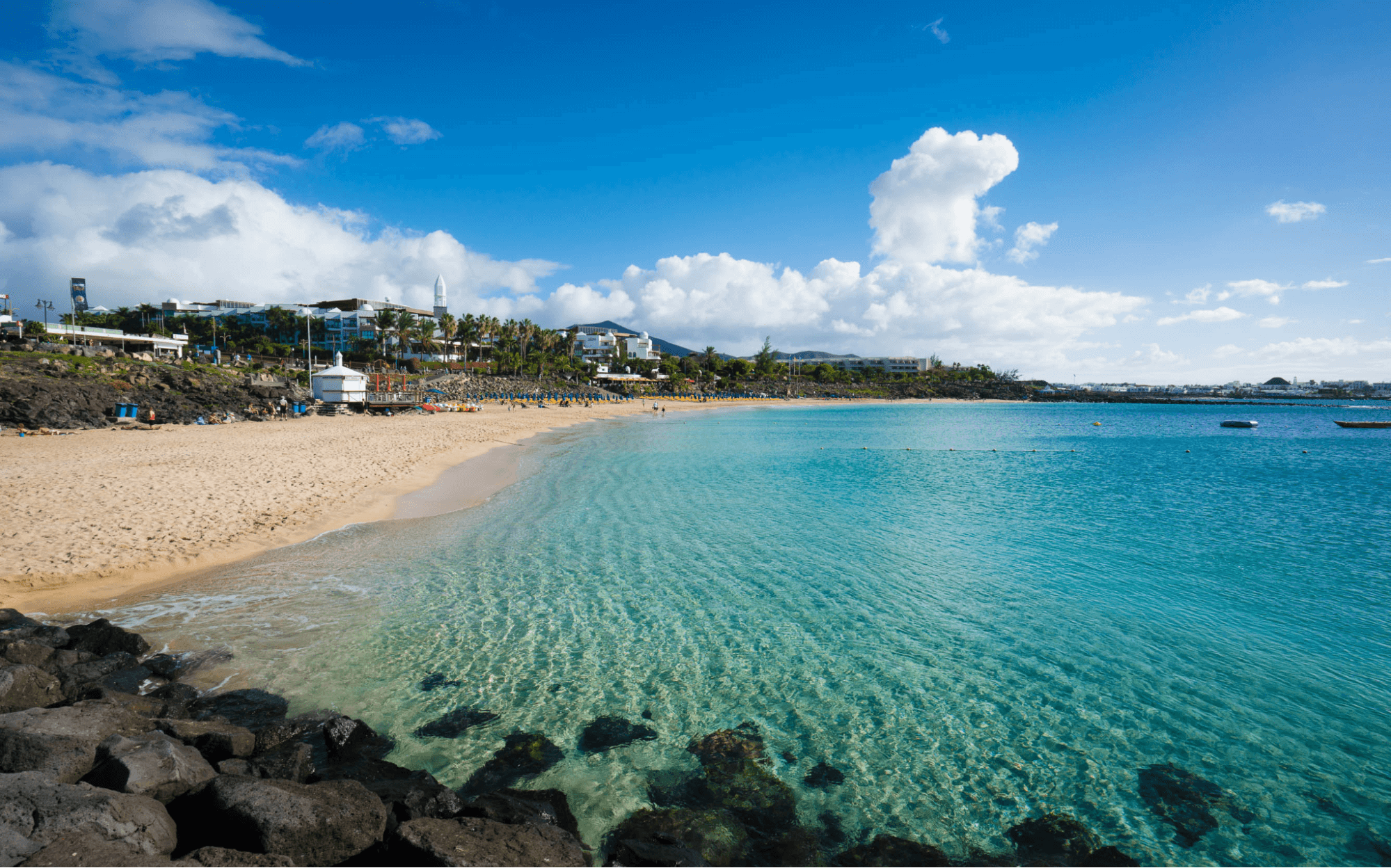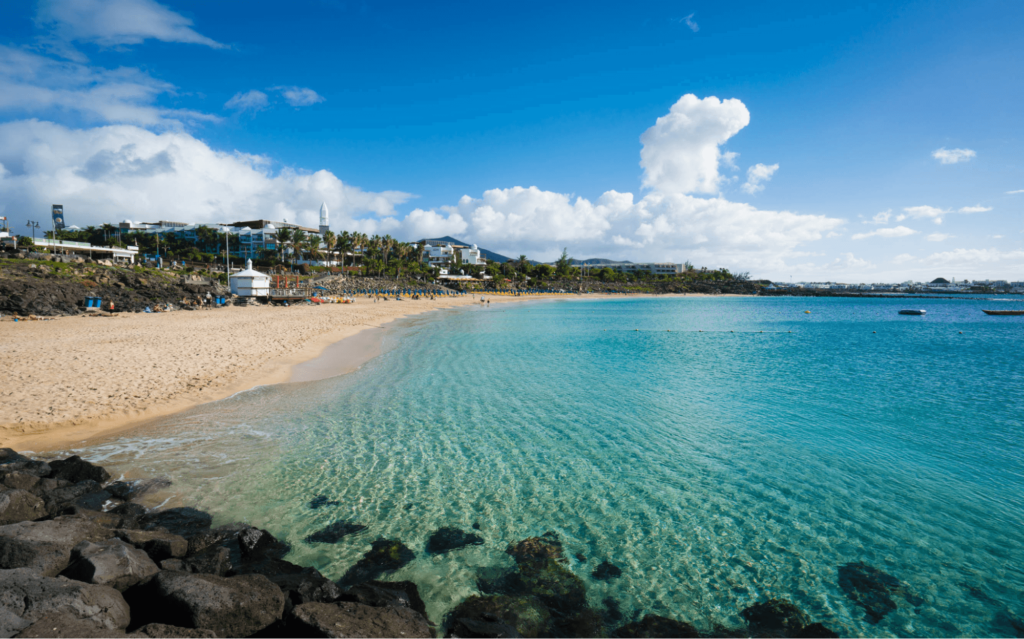 Playa Dorada beach is just 200m from Playa Blanca beach and is a family beach with good facilities, this beach also has a watersports section for those looking for a more active holiday experience. Fine sand, calm water and ideal for children with sunbeds and umbrellas, Playa Dorada has 3 beach bars and restaurants with evening entertainment daily.
You will find all the amenities you would expect from an urban beach with sanitary facilities, showers, sunbeds, and a lifeguard.
Playa Dorada has even been awarded the Blue Flag distinction.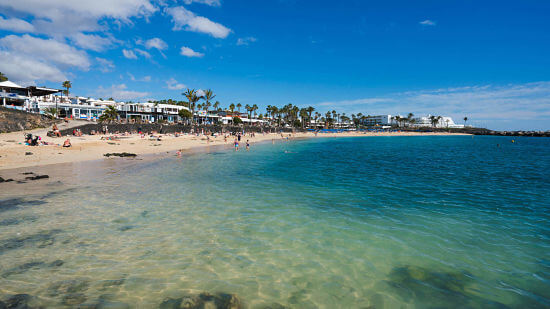 About 10 minutes walk west of Playa Blanca along the promenade you reach the idyllic beach of Playa Flamingo which is a glorious sheltered cove. Both Villa Vista Rey and Villa Vista Reina are just a 10 minute walk from Playa Flamingo
A very beautiful fine sandy beach, with turquoise, calm water with restaurants and bars on its edges it is as popular in the evenings as it is during the day.
Playa Flamingo is also equipped with showers, toilets and sun loungers.
This is a regular spot for people training to dive.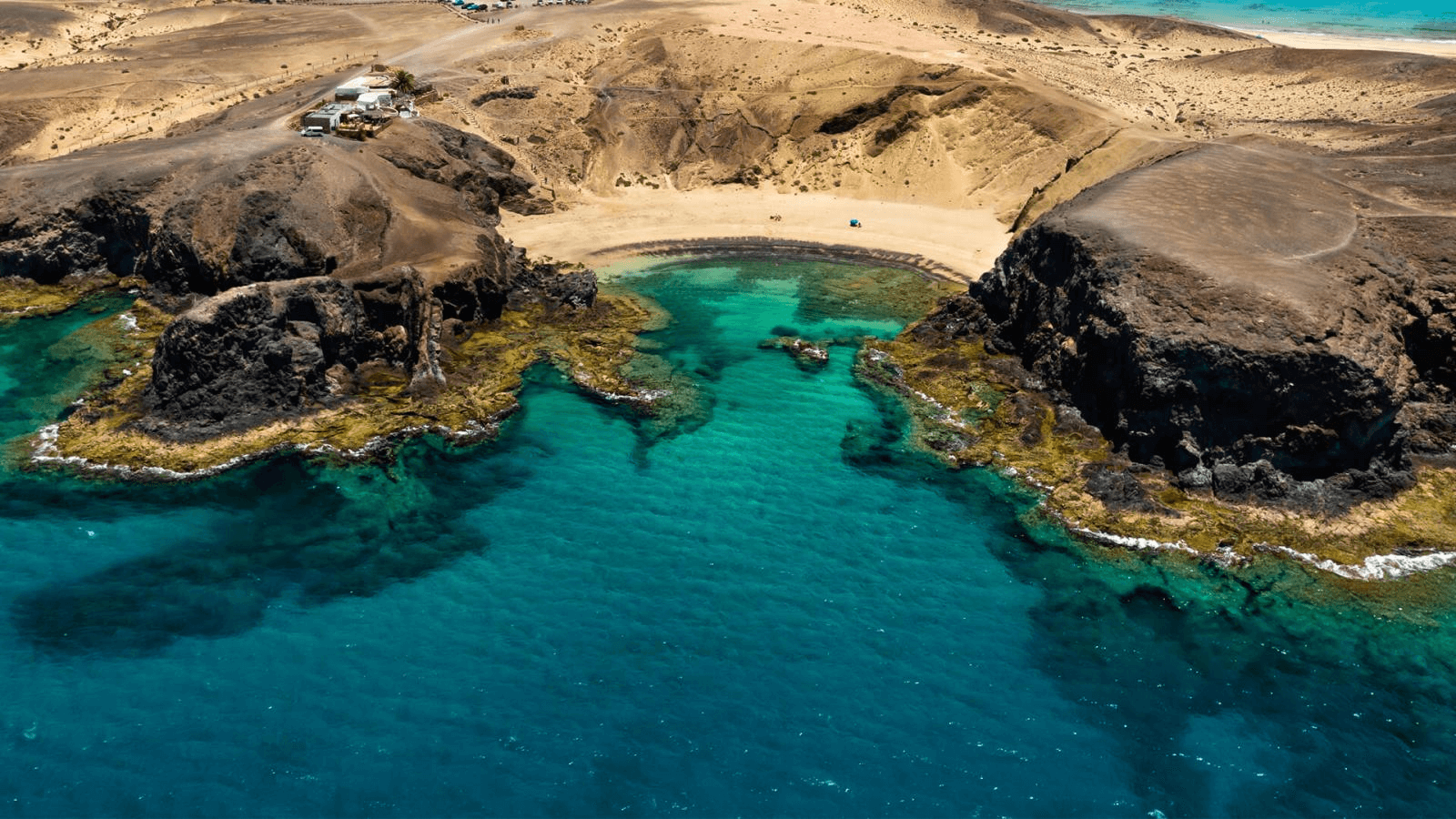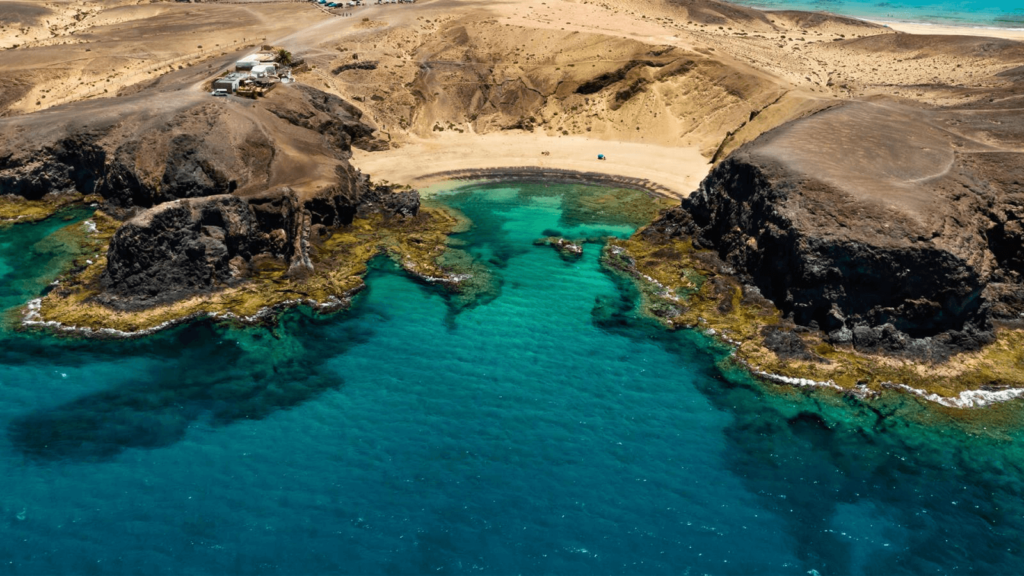 Well worth the trip about 3km from Playa Blanca you could walk it but a car or taxi is probably best if you're packing towels and beach gear for the family.
The Papagayo Beaches are natural and unique sandy beaches in the nature reserve "Los Ajaches" in the east of Playa Blanca. These beaches are definitely among the most beautiful on Lanzarote and are a must-see especially if you are staying in Playa Blanca.
There are different ways to reach the beautiful beaches:
On foot: You park at "Las Coloradas" and start a 30-minute walk over a hill from here. Not recommended if you have children with you as there is no protection from the sun. By the way: The city bus runs from the village of Playa Blanca to the "Las Coloradas" stop every 30 minutes.
By car: You follow a gravel road to one of the parking areas of the various bays and beaches (7 beaches in total).
There are a number of hilltop restaurants offering great food and cocktails overlooking the ocean and beaches of Papagayo.
Things to do in Playa Blanca
Playa Blanca offers some beautiful walks near the villas. Enjoy a short hike up to Montaña Roja also known as Read Mountain. An impressive volcano that can be reached by foot from Playa Blanca. It is also possible to drive to the foot of the Volcano Walk and start your hike from here. Arriving at the top, you can enjoy the panoramic views over the Playa Blanca resort, the distant beaches, surrounding volcanic mountains and across to Fuerteventura island. The view is truly breathtaking from up there.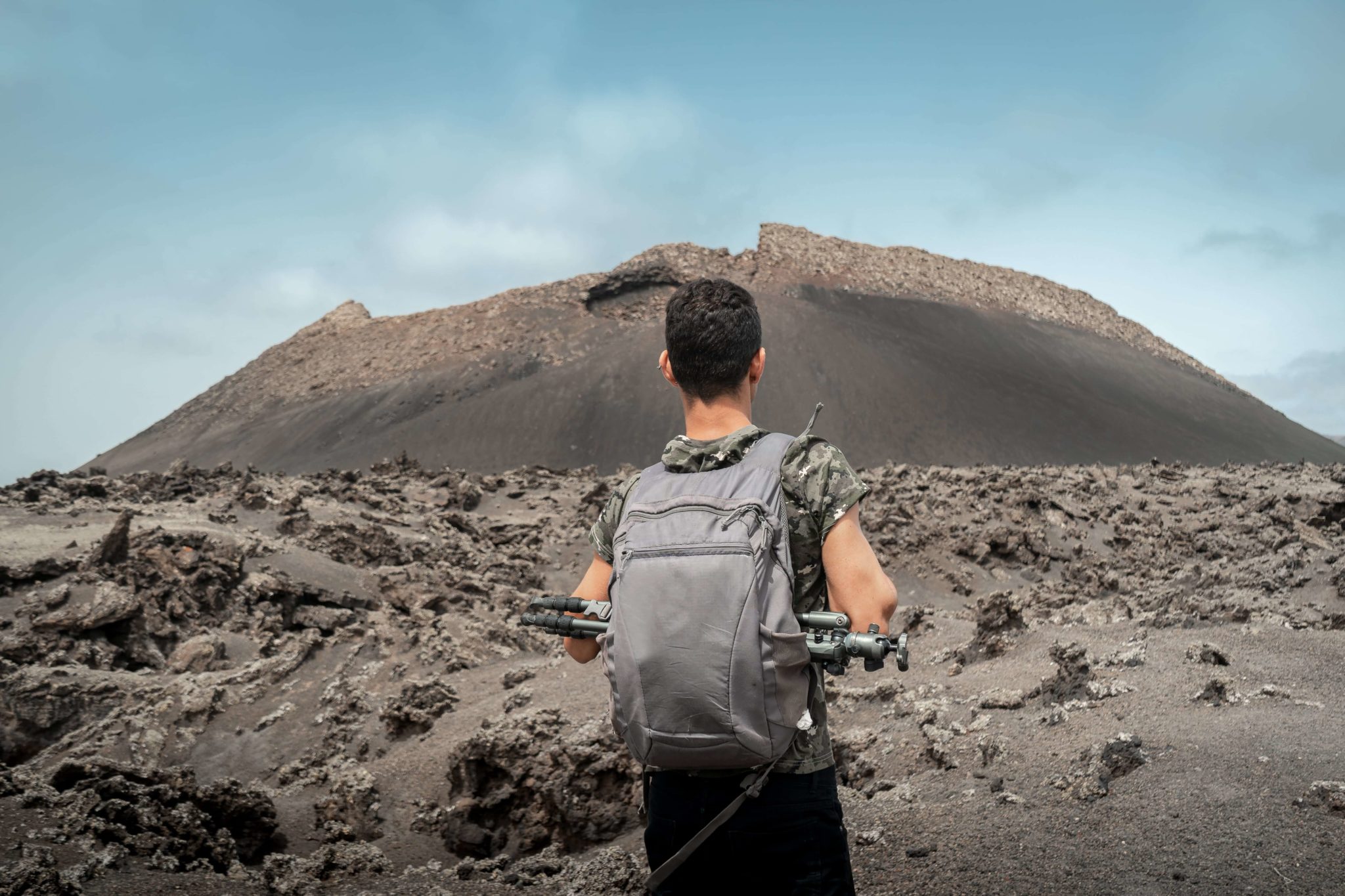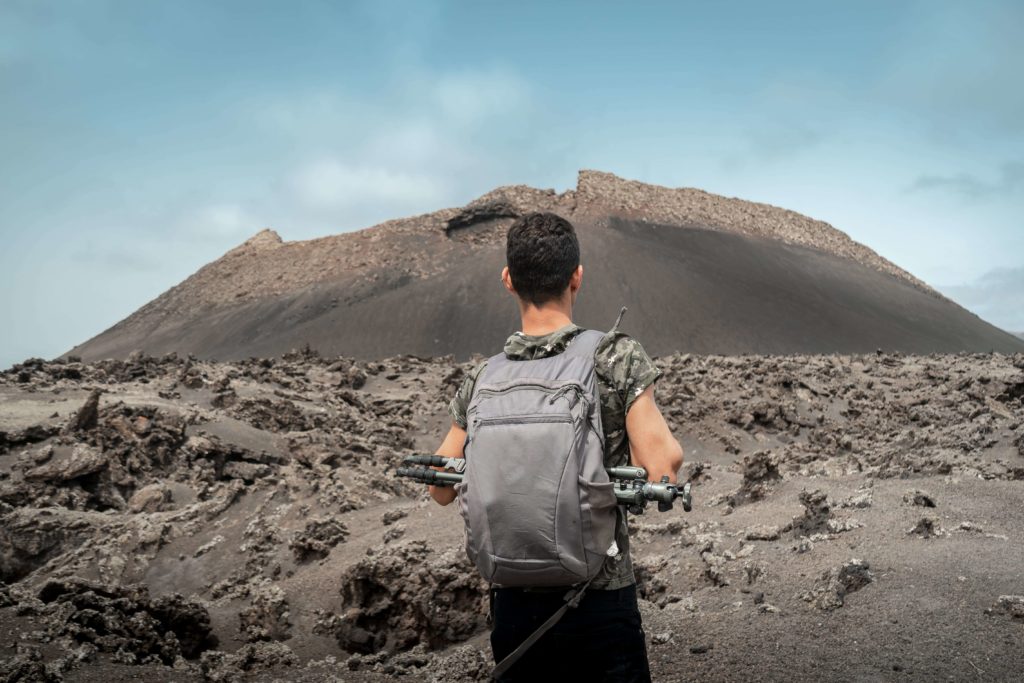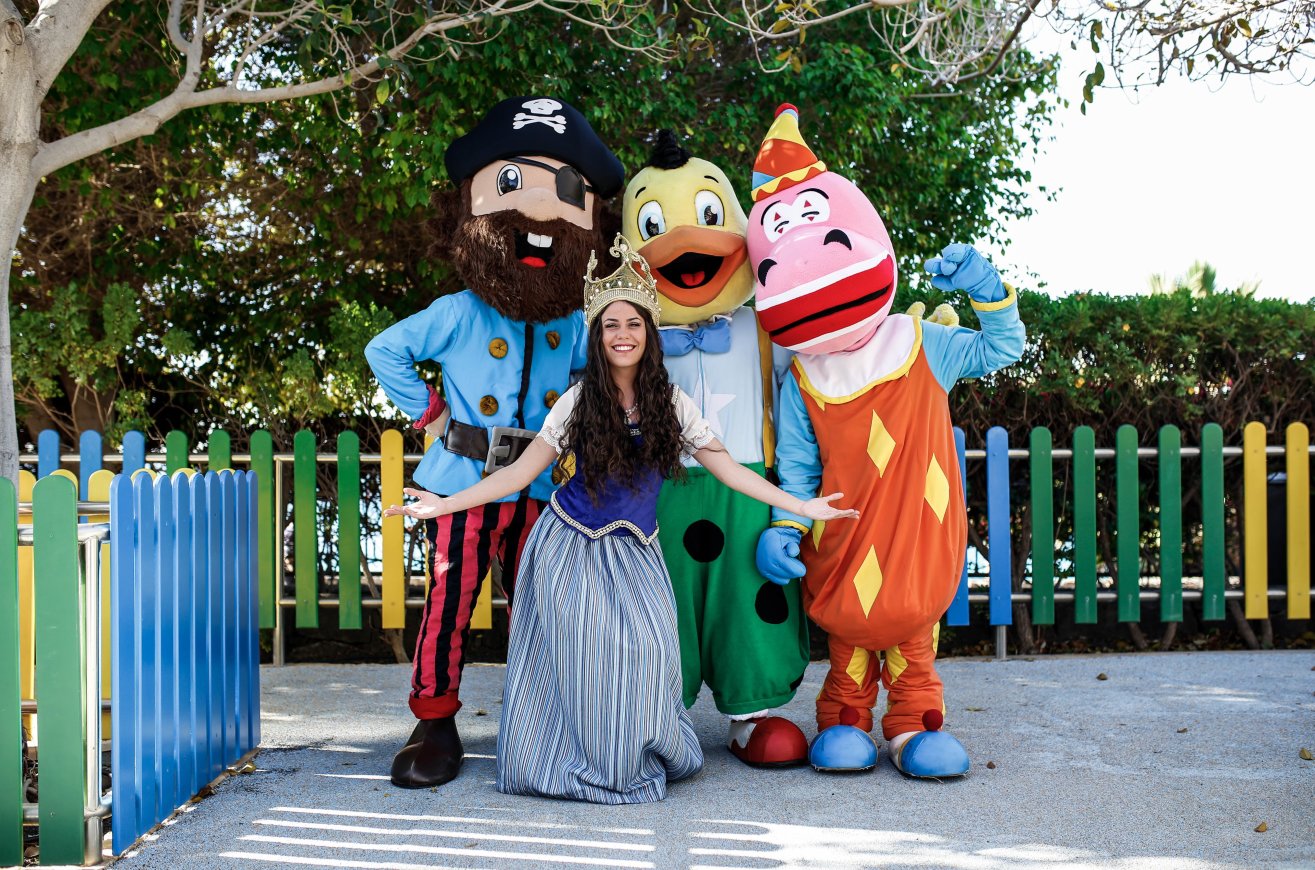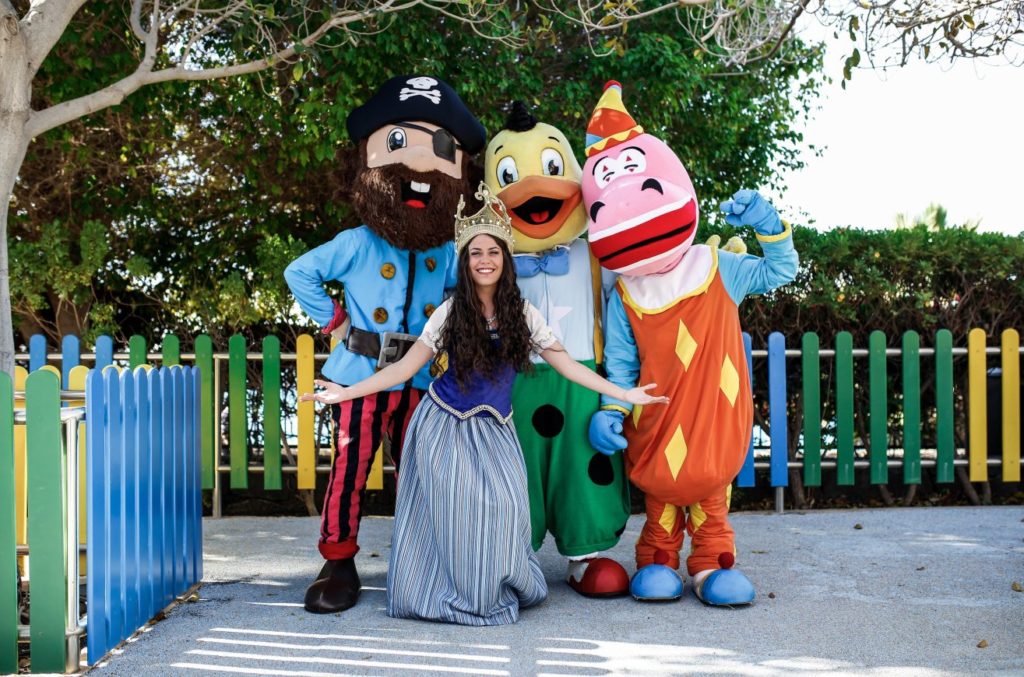 If you want to offer your children a programme, the Kikoland sports and family club in Playa Blanca is the place to go. Kikoland is a children's park covering an area of over 10,000 m². With its sports and leisure facilities, Kikoland is an adventure paradise for children aged 0-18, where everyone can find age-appropriate entertainment.
In case you fancy a sporty, action-packed holiday in Playa Blanca, that is of course also possible. Thanks to Lanzarote's climate, the island is popular for a range of sporting activities from surfing, kitesurfing and diving, to trekking, horse riding, and even triathlons. There are especially no limits to water sports here. The Windblue sports diving school in Playa Blanca offers amazing diving courses from beginner level to advanced. On the beach of Playa Dorada, you can find water sports also.
Many professional athletes choose the island as a destination where to do their training during part of the season, so there are plenty of indoor and outdoor facilities across the island. 
Playa Blanca is home to Marina Rubicon which is home to a range of sports facilities. On Playa Blanca beach, between the centre and the Marina Rubicon port, the beaches are popular with various water sports equipment available for hire.
Explore the island on two wheels
Do you want to explore the beautiful countryside around Playa Blanca? There are numerous possibilities to rent a bicycle or electric bike for excursions. E-Scooters are a great way to get around the town quickly.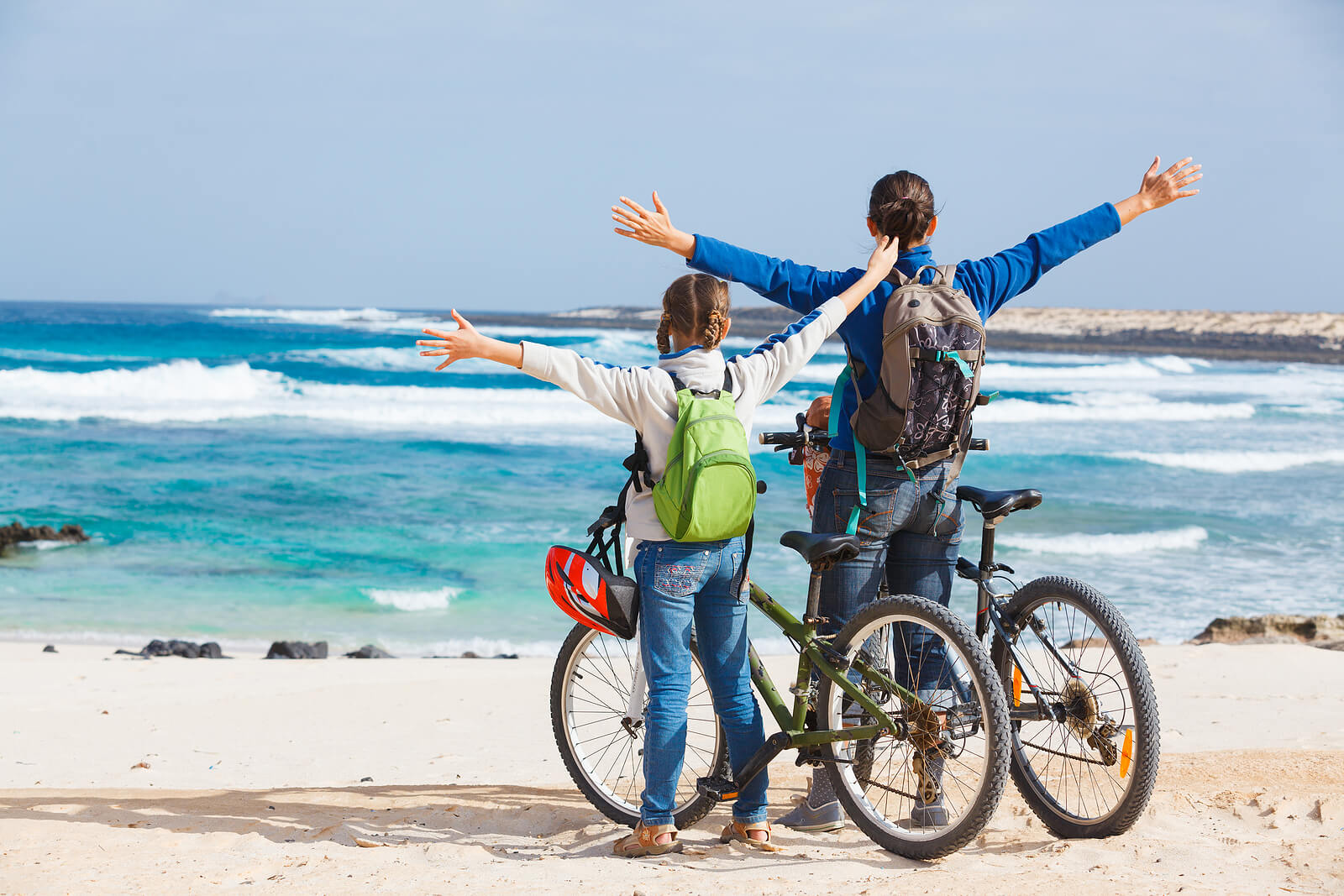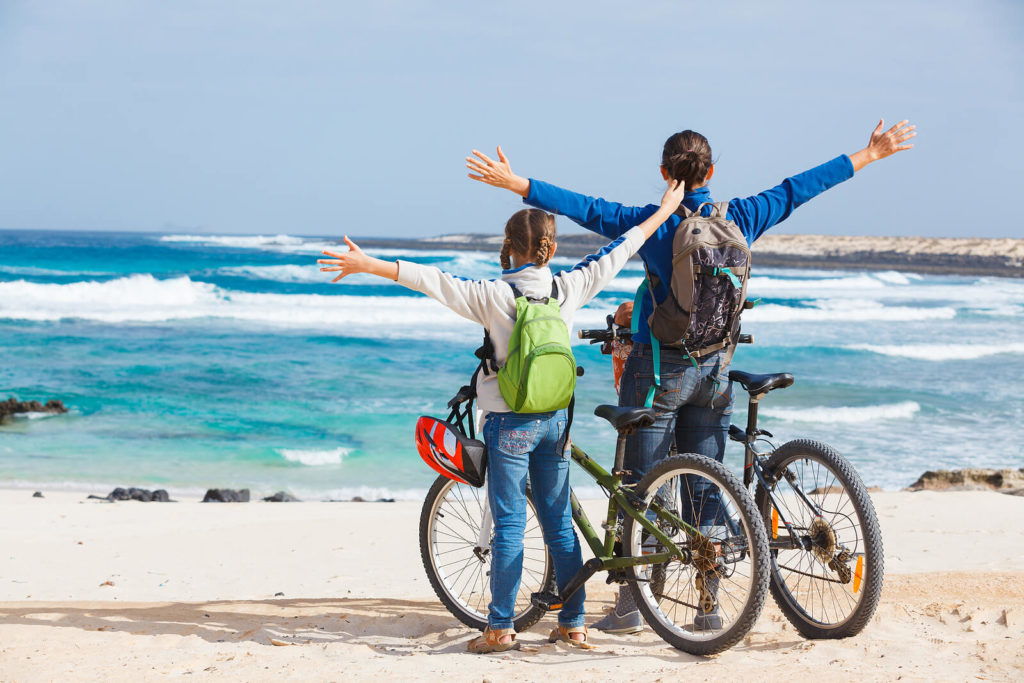 Playa Blancas culinary delights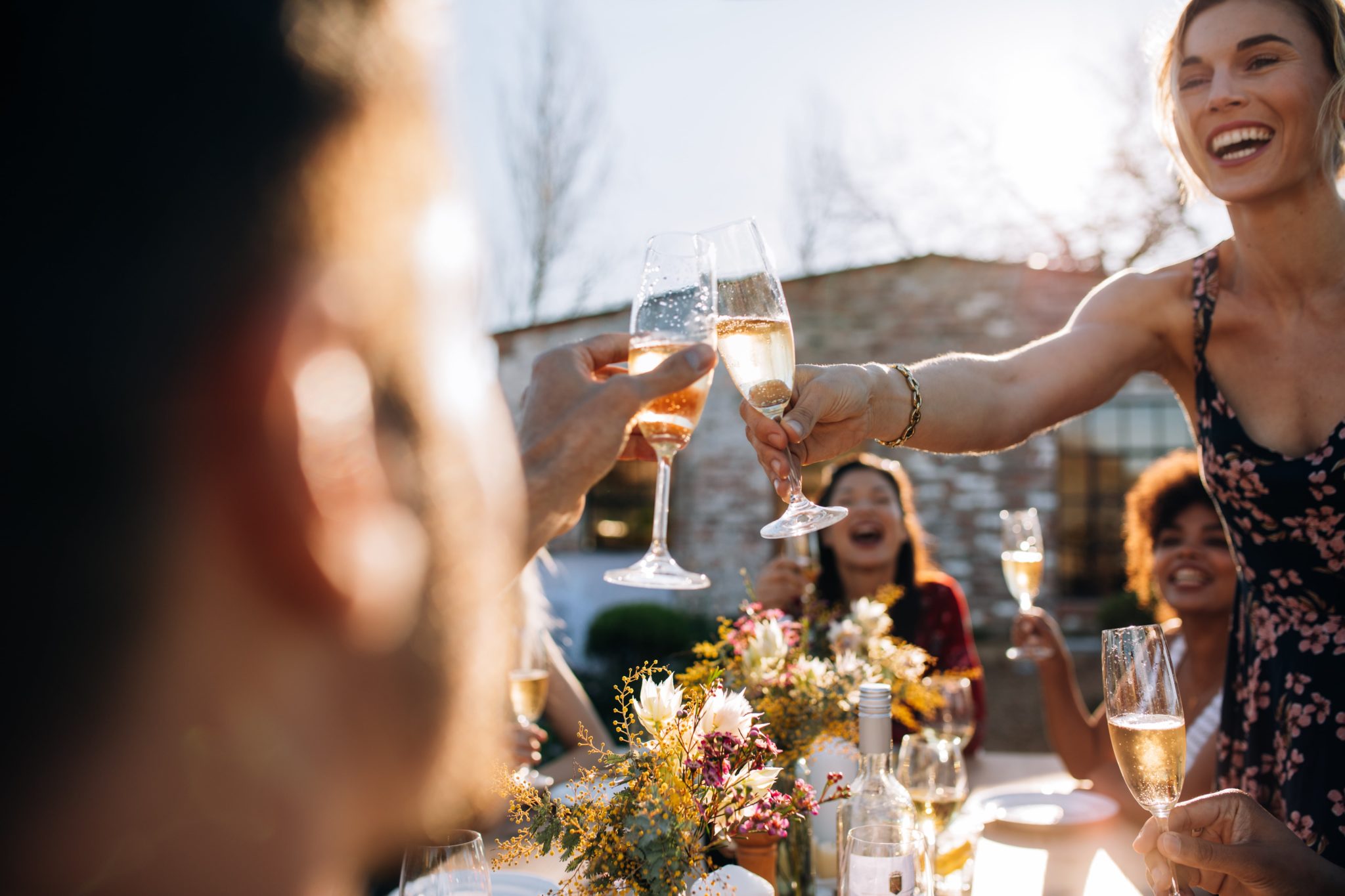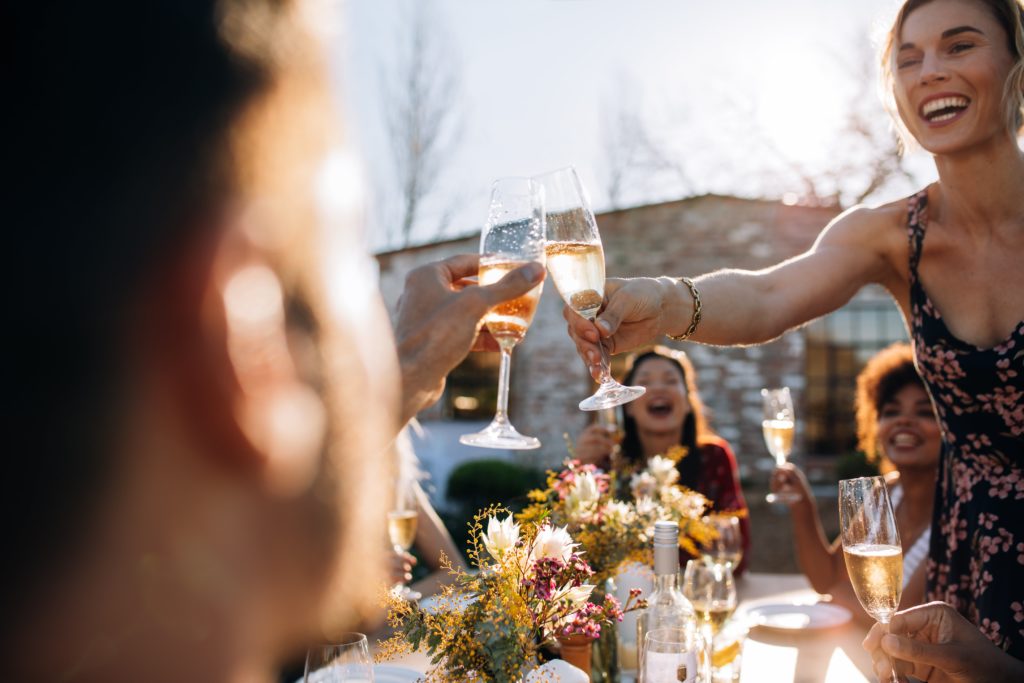 Playa Blanca does not disappoint on the culinary side either. The village boasts a variety of different restaurants. Whether classic Spanish tapas, Italian specialities, burgers, fresh fish, steak, you will find everything you could wish for here.
In our guide, composed especially for our guests, you will find a selected list of the best restaurants and bars, based on our own experiences.
Located between the beaches of Papagayo and Playa Blanca, Marina Rubicon is one of the best all-around yachting harbours on the island. Lined with yachts, boutique shops, restaurants and bars overlooking the water, it is a beautiful place to explore.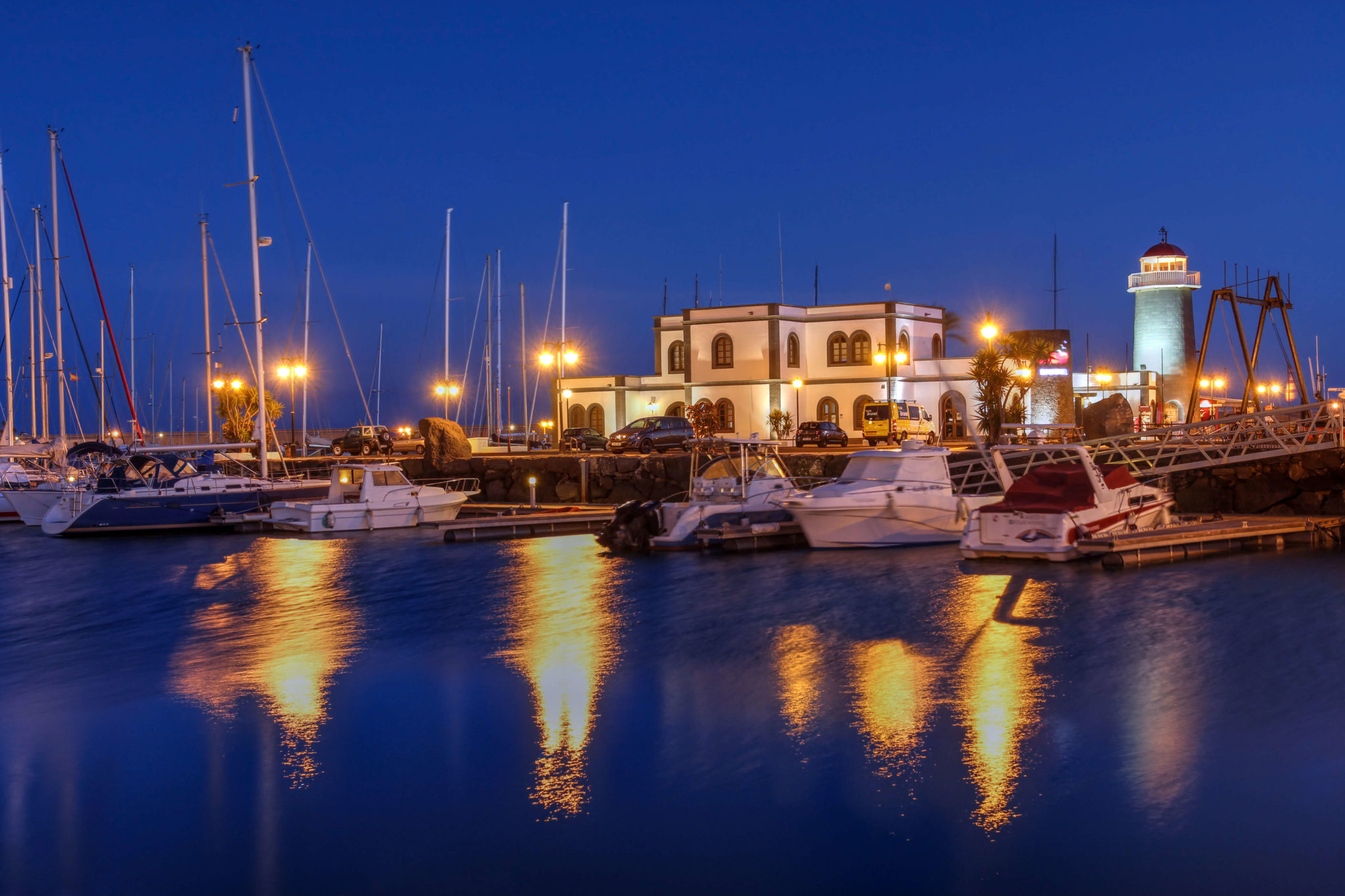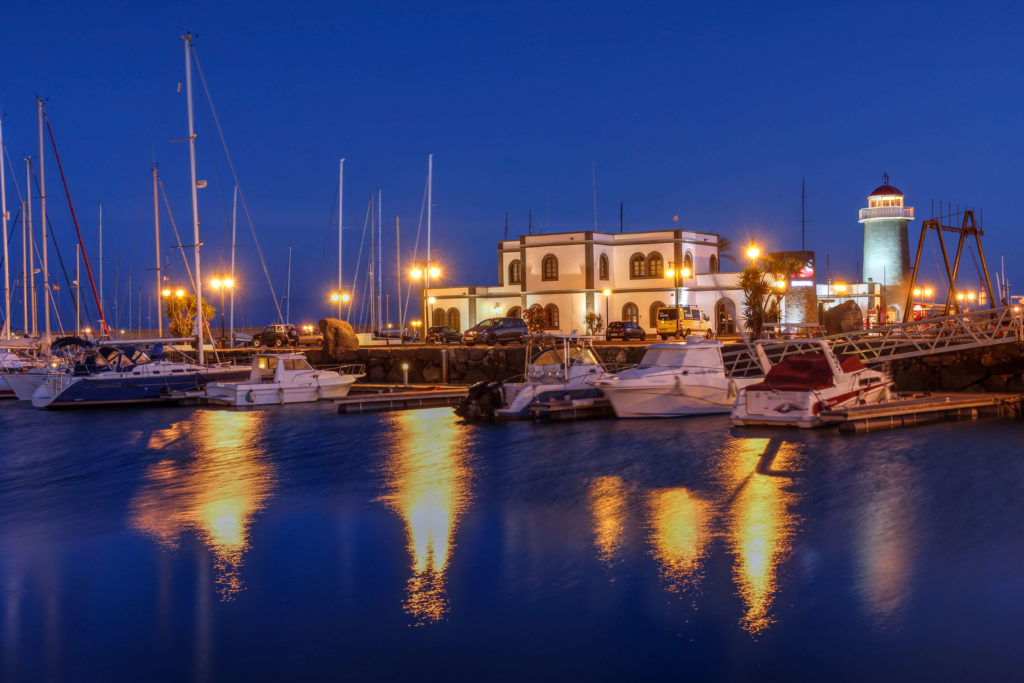 Want to explore more places around the island? Check out our Things to do in Lanzarote page to get even more inspiration for your holiday in Playa Blanca.
The good news is that Playa Blanca enjoys 300 days of sunshine per year. It is east of the Canary Islands and closest to Africa with little rain and an average annual temperature of about 21ºC.
As Playa Blanca does not have any high mountains, it means there are very few clouds that provide a natural barrier, lower evaporation and a reasonable humidity level.
These are the top questions and answers we get about the weather in Playa Blanca
What is the coldest month in Playa Blanca ?
The coldest month in Lanzarote is February, with an average high-temperature of 18.2°C and an average low-temperature of 16.6°C.
Is it warm enough to sunbathe in Playa Blanca in January?
Usually, you will be able to sunbathe in January in Lanzarote, so it is a perfect escape for some winter sun. The average temperature in the day is 20 - 21°C, while at night you can expect temperatures of around 14°C. Although you might need a light jacket or cardigan at night.
How hot is Playa Blanca in January?
Playa Blanca is one of the warmer parts of the island in January averaging around 21°C in the day and still pleasant at night with temperatures around 15°C, but a light layer still might be needed if you venture out in the evenings.
What is the windiest month in Lanzarote?
The windiest months in Lanzarote tend to be in July and August followed by April to June. The winds tend to die down a little in September. Daytime temperatures rarely rise above 32°C during the summer months. Playa Blanca also tends to experience little wind, as it is protected by the cove, so perfect for enjoying the beaches.
What is the best month to go to Playa Blanca ?
Lanzarote is blessed with all-year-round-sunshine making the winter months popular with European winter sun-seekers, you can expect the sun to shine on most days, with daily temperatures averaging 20°C (68°F) in January and 30°C (86ºF) in August. The highest temperatures are from June to September but unlike mainland Europe the cool sea breeze makes tempers the peak sun in these months so it can be enjoyed. Playa Blanca enjoys the best weather on the island due to its geographically sheltered location.
Read more about the weather and climate in Lanzarote.