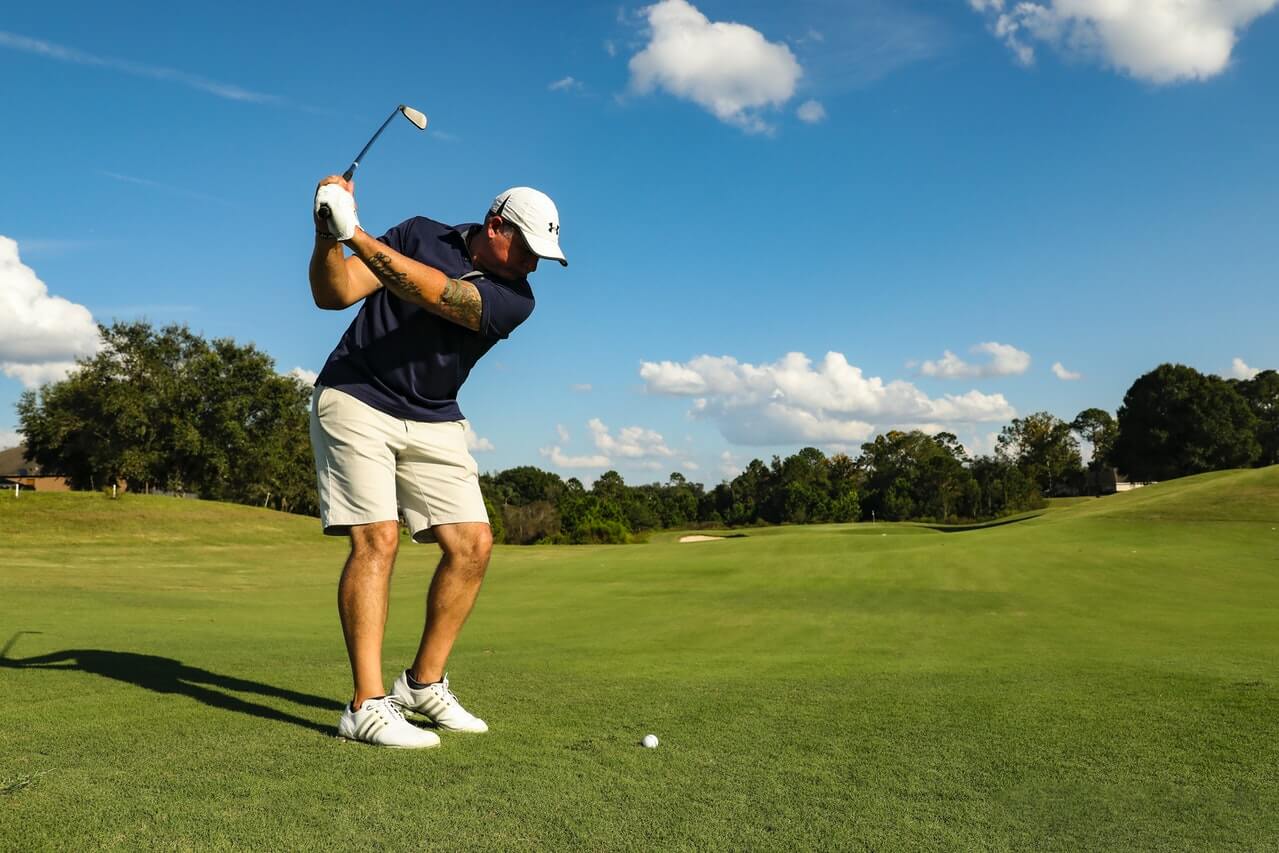 Playa Blanca Golf Society
The team at Playa Blanca Villa are delighted to congratulate Playa Blanca Golf Society who are proudly celebrating their quindecennial, to commemorate this landmark year they are looking back on the milestones that have contributed to the club's development over the last fifteen years. If you are interested in learning more about golf courses across wider Lanzarote check out our Lanzarote Golf course overview here. 
Playa Blanca Golf Society was founded fifteen years ago when a thought was sparked between friends sharing a drink. Since then, this wonderful society has formed into something much more – as well as the opportunity to master your swing or improve your handicap – our society has built a community of golfers – originating not only from Playa Blanca – but from wider Spain, England, Ireland, Scotland, Switzerland and all across the Canary Islands.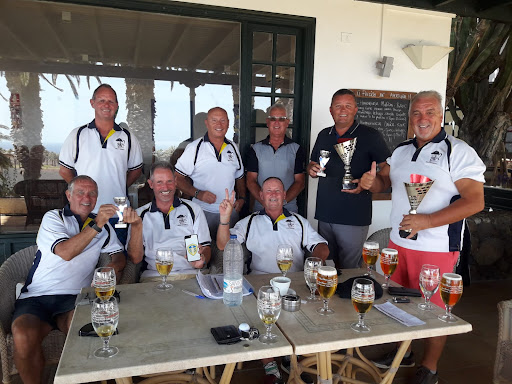 What began as an amicable social outlet meeting once or twice a month has evolved into the present and growing group of almost seventy members who meet frequently throughout the month. Initially, three distinct societies have emerged competing on Sundays and Tuesdays at Tias Golf Club.
This is where the story begins, as the community began to gain momentum – society members grew gradually. This success was largely a result of several promising events hosted in Playa Blanca. Numbers grew from a modest twelve players on main days to anywhere from twenty to thirty players in both mens and ladies categories.
Roughly two years ago a common handicap system was created serving all three golf societies based here in Playa Blanca. This harmonisation was hugely successful and led to the amalgamation of all three societies into their present-day iteration as 'Playa Blanca Golf Society'. This union became effective on January 1st 2022 and has since garnered huge success for the golfers of Playa Blanca as well as the wider community. 
As with most aspects of life – the Playa Blanca Golf Society was impacted by the pandemic beginning in 2020. Not only was travel impeded for some members but the society's main golf course Tias Golf Club faced closure in early 2020, and could not reopen until late 2021. This superb community was inspired to make the most of a bad situation. The club subsequently developed a close working relationship with Costa Teguise Golf Club which allowed the society to continue playing safely throughout these challenging times. 
As Tias Golf Club now recovers from its prolonged closure Playa Blanca golf society play about 70% of the time at Costa Teguise while the other 30% is spent at Tias Golf Club.
Want to know more about golfing in Lanzarote ? Please go to our dedicated page.
At present members convene every Tuesday and Sunday starting the day around 10.30 am. Some members also meet on days falling outside our regular schedule.  On main society days, members frequently gather at Le Moka cafe in Faro Park for breakfast. 
Community members hail from all over Europe and enjoy varying levels of skill and experience. 
The society welcomes players of all handicaps with members ranging from a star + 2 handicap golfer, several single figure handicappers, whilst most members reside at a still impressive 18-23 handicap, and some higher handicappers.
Playa Blanca Golfing Society contributes meaningfully to the community of Playa Blanca by creating a competitive yet enjoyable experience for golfers in the area. Catering to all levels of skill and experience the society represents more than a round of golf – it is a community passionate about bringing like-minded people together to enjoy a day on the course. Tournaments are arranged in both team and individual player formats – catering to everyone's preference. 
Over the last fifteen years, the club has built a close relationship with the local golf clubs at Costa Teguise and Tias allowing the society to extend affordable green fees and buggy rates to all members. The society also advances Spanish Golf Federation memberships for talent looking to achieve World Golf Handicaps right here in Lanzarote.
Most recently, Playa Blanca Golf Society hosted a Ryder Cup style tournament spanning two days. Members competed twenty-two players a side against Las Palmeras Golf Society and emerged victorious at the end of a fantastic few days. This is now officially an annual event held each November. After a difficult couple of months as a result of the pandemic, the club is now the proud holder of the Lanzarote Ryder Cup Challenge Trophy and inspired and motivated for the tournaments to come.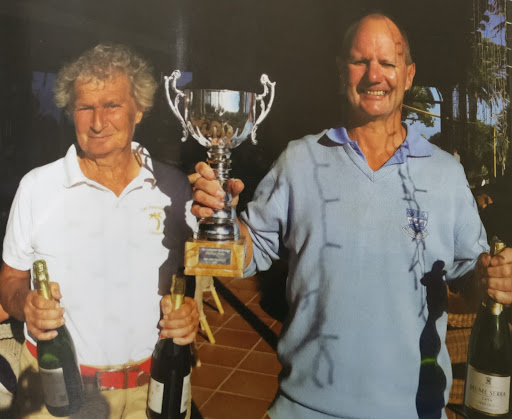 This fifteen year milestone looks to be only the beginning for Playa Blanca Golf Society and as a result of their ongoing progress has engaged golf societies from further afield. The club is currently collaborating with two societies on the neighbouring island of Fuerteventura with the aim to host similar tournaments later in the year. These upcoming tournaments are an opportunity to invite golfers to explore what the wonderful Playa Blanca has to offer and connect with fellow golf enthusiasts. 
Playa Blanca Golf Society will also have the chance to discover what the courses of Elba and Salinas in Fuerteventura have to offer. 
The society which began as a casual chat between players frequenting The Snug, now Bill's Bar and The Lounge in Playa Blanca is now an integrated golfing society serving the whole Playa Blanca and beyond. This society is at the heart of the Playa Blanca community and is honoured to be celebrating fifteen years on the island.
Playa Blanca Golf Society is always looking for new members, so if you are interested in joining Playa Blanca Golf Society please contact –
Playa Blanca Golf Society
Tony Corkindale on 0044 7971 260212 or [email protected]
Looking to rent your next Holiday Villa in Playa Blanca?
Check out our stunning range of boutique affordable villas to rent in Lanzarote. These owner direct holiday villas are all wonderfully located in Playa Blanca. Each beautifully designed for relaxation and entertaining. Your next holiday villa escape to glorious sunshine of Playa Blanca Lanzarote awaits you