Golf Playa Blanca Lanzarote
Playa Blanca Golf which really means all golf on Lanzarote as the island is small is considered one of the top Canarian destinations for an unforgettable golfing holiday. The stunning climate makes it a popular golfing destination no matter the season. In addition to the golf courses there are a number of great golf societies on the Island which are great for regular visitors, you check check out more about Playa Blanca Golf Society and their contact information here 
Lanzarote Golf is a great course located outside Tias in created by the well-known North American Ron Kirby, chief project designer of Jack Nicklaus. It is an 18-hole, par 72 course with four par 3's, four par 5's and ten par 4's, with a total of 6.133 m in length and its located just 5 minutes drive from Puerto Del Carmen and 25 minutes from Playa Blanca.
Green Fees are €85, a golf buggy is an additional €35. There is a decent golf shop and club hire is available.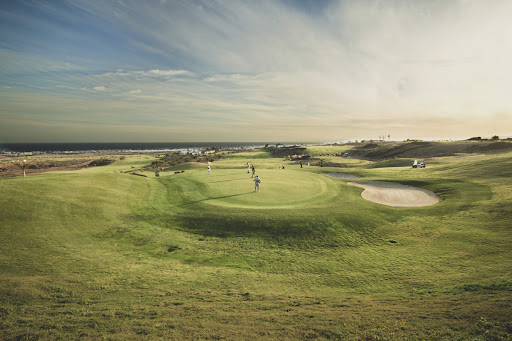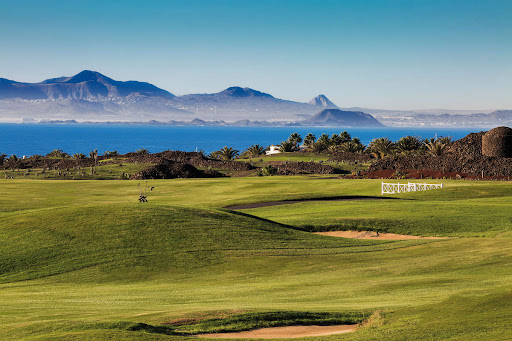 The course itself is challenging enough and might be a little tough for the novice golfer, in general the greens are in good shape. For those who can keep it largely on the fairway its a wonderful course with spectacular views over the ocean. Experienced golfers will be challenged by the approach to to the greens. Our advice is to bring a few spare golf balls as if you happen to shank one they can be hard to find. If you are playing with expensive clubs they can be easily damaged off the fairways so considering hiring a set at the club that you won't need to worry about.
Lanzarote Golf Course Address​
Carretera Puerto. del Carmen, Lanzarote, Spain,35510
Phone: +34 928 51 40 50
Costa Teguise Golf  is Located in the foothills of an ancient volcano and with breathtaking views over the Atlantic Ocean, is located a 30-minute drive from the centre of Playa Blanca just outside of Costa Teguise and offers a spectacular golfing setting – with spectacular views of the Atlantic Ocean, but also the volcanic mountainous landscape that makes the island of Lanzarote so unique.
The club hosts many tournaments throughout the year round such as the Lanzarote Golf Tour and the National Championship of Gambito Premium, which are big golf events in Mainland Spain. 
The course itself has over 3.500 palms which can very easily disappear your golf ball. The course was designed in 1978 by the famous architect John Harris.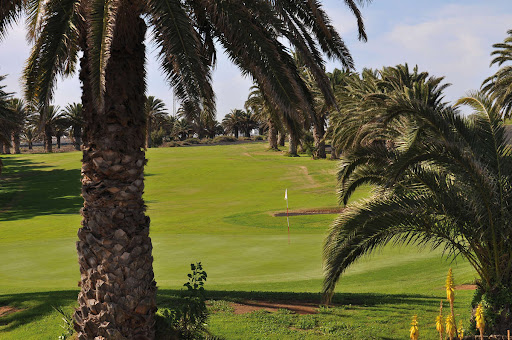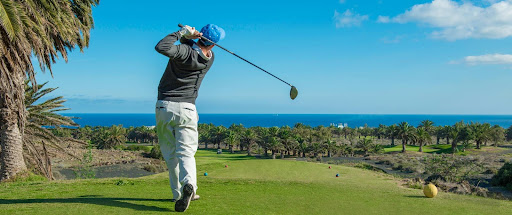 The course itself if challenging and can be windy I would rate it is as moderately difficult and depending on the time of year it could benefit for more intensive maintenance. That said its a fine course. First time golfers in Lanzarote will find the bunkers interesting on the island as they use Pecan which is a very small volcanic stone instead of sand but dont worry it wont damage your clubs. 
I would definitely recommend suncream and water if your out during the middle of the day and you will find toilets on the course midway.
The clubhouse has all you will need with club hire and golf shop. 
Green Fees are from €73 – €90 
Juniors are half price
There are special offers for two people plus a buggy for €180
Costa Teguise Golf Address
Avenida del Golf, Costa Teguise,Lanzarote,35508  Spain
Phone: +34 928 59 05 12
Equipment can be rented directly from the club and there is also a shop on hand providing everything from sportswear to golf bags. You can also top off your day with a state of the art meal from the onsite 'Three Moons Golf Restaurant'.
Green Fees are from €70 – €90 and juniors are half price.
For more information go to:  https://www.lanzarote-golf.com
Mini Golf in Playa Blanca, Lanzarote
For the younger and older ones Mini Golf is great fun, there are many great mini golf courses but we  love the Biosfera Entertainment centre and its very cool mini-golf course, guaranteed whole family entertained with its dinosaur themes and exotic sound effects. Gain access to this mini golf kingdom for as little as €7.50.
Forbidden Temple Park is also a wonderful multi-hole adventure golf course that guarantees a fun-filled time for all your little ones. Take a shot at all 15 holes as you attempt to escape the 'Forbidden Temple'. Located in Peurto del Carmen, The Forbidden Temple Park is open daily from 10:00-20:00.
Also Read | Playa Blanca Golf Society
A thought, sparked between friends sharing a drink that lead to foundation of Playa Blanca Golf Society.
Looking to rent your next Holiday Villa in Playa Blanca?
Check out our stunning range of boutique affordable villas to rent in Lanzarote. These owner direct holiday villas are all wonderfully located in Playa Blanca. Each beautifully designed for relaxation and entertaining. Your next holiday villa escape to glorious sunshine of Playa Blanca Lanzarote awaits you