Budget Restaurants in Playa Blanca
Travelling on a budget and looking for food that is cheap but quality then look no further. Playa Blanca has many great restaurants and eateries that won't break the bank and offer a great selection for families and couples looking to enjoy great food but at reasonable prices. We have put together our guests favourite restaurants for food and ambience that offer the best value for money all of which can be reached from our holiday rental villas
See our other blog on Playa Blanca's Best Restaurants for 2023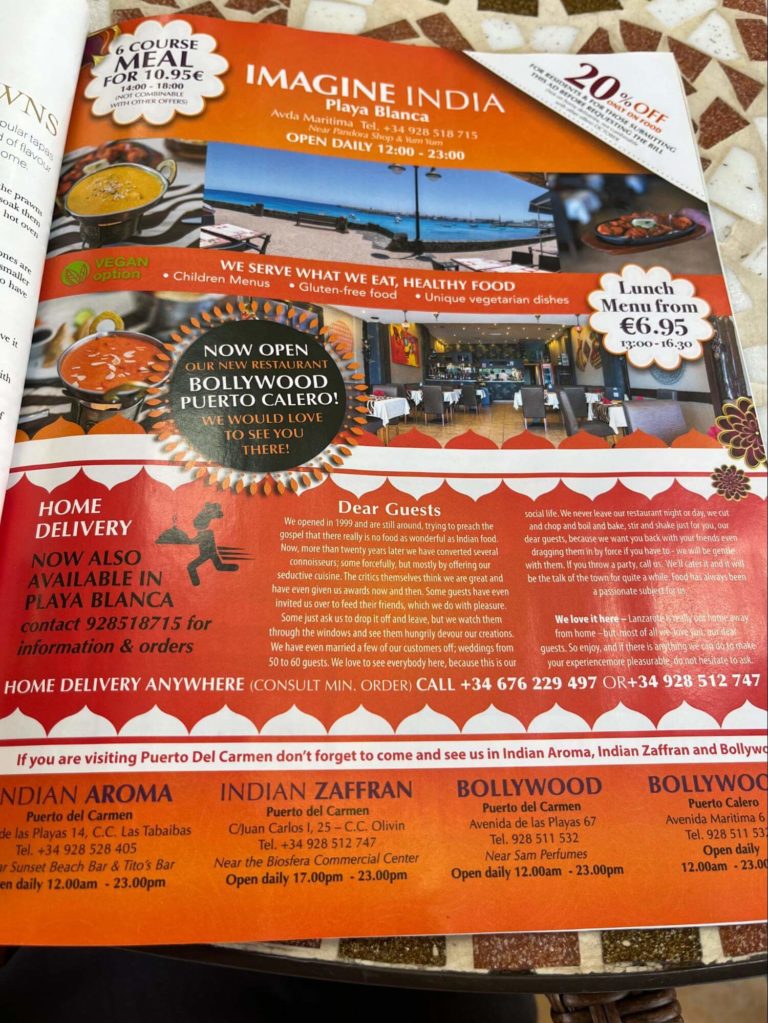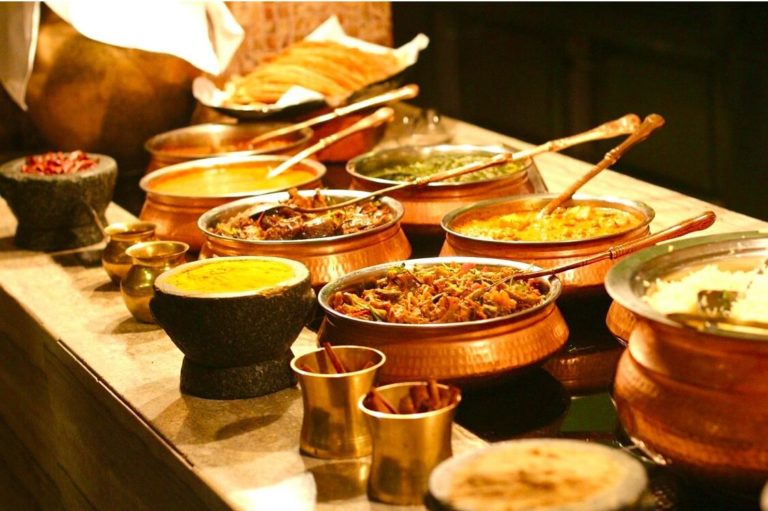 Looking after the patrons on playa blanca since 1999 this wonderful Indian restaurant is right on the water at the old harbour end of the promenade. The family runs a number of restaurants in Puerto del Carmen and Puerto Calero and are proper restaurateurs. They offer great value such as a 6 course meal for €10.95. From 2pm to 6pm. 
A daily lunch menu for €6.95 from 1pm to 4.30pm at those prices it will be hard to beat anywhere.
Facebook – https://www.facebook.com/profile.php?id=100046967126662 
Location link – https://maps.app.goo.gl/JpRv5xow3kYbVeYY6?g_st=ic 
Royal China Wok buffet & restaurant
Despite its simple appearance, this is one of the best Chinese restaurants in Playa Blanca. It's the place to go if you're looking for authentic Asian flavours. A new-style buffet is also available that offers Mediterranean cuisine. They have a wide selection of starters, seafood, meats, sushi, sauces and drinks at reasonable prices. It opens from 12 pm to 12 midnight.
All you can eat all day €14.95 adult- kid €7.95 from 3pm – 8pm
Special menu €6.95 12pm to 5pm
Facebook – https://www.facebook.com/profile.php?id=100064142371049
Location – https://maps.app.goo.gl/GeDa39KEZAfLL6R4A?g_st=ic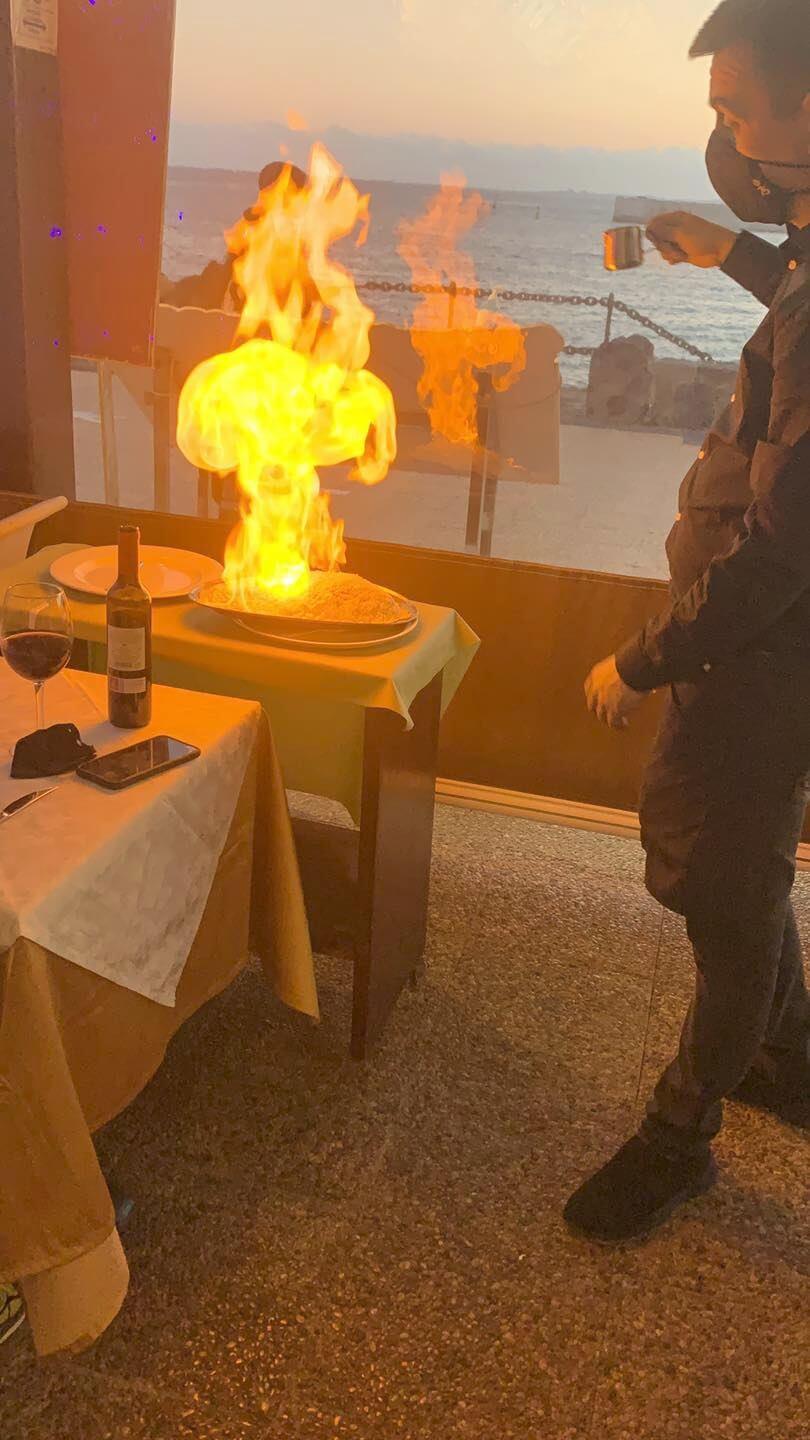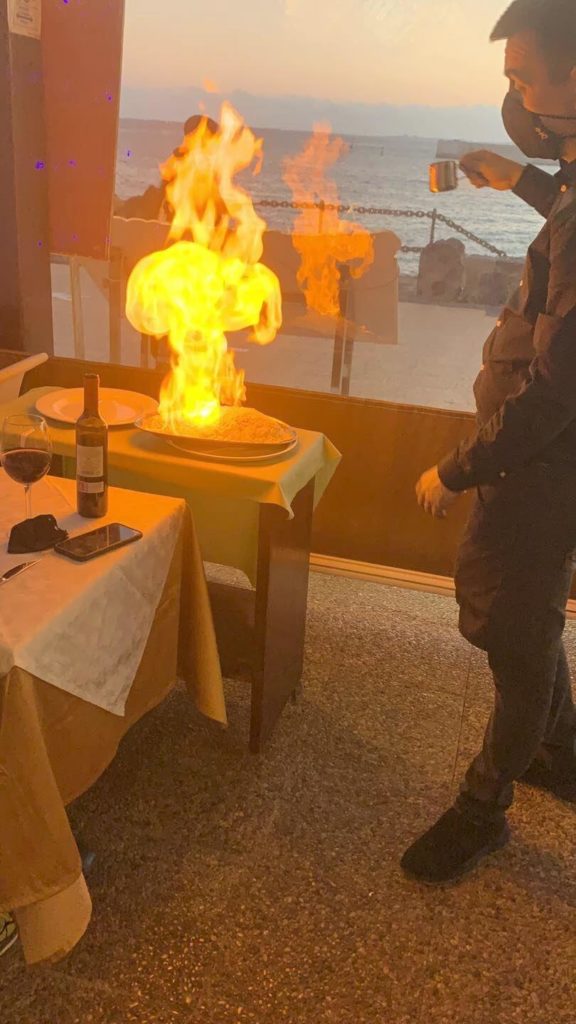 Known for its Spanish and Mediterranean cuisine, it is an ideal place to meet with friends. Staff members are always friendly and happy to assist. In addition to the nice decor, the ambience is quite inviting and cosy, making it a great place to spend an evening socialising. Smoothies are a must-try. 
Menus start at €4 for starters and at €6 for the main course
Facebook – https://www.facebook.com/profile.php?id=100027932997079 
Location – https://goo.gl/maps/9fMteTAMBhzRJExp6 
A new addition to the restaurant scene in Playa Blanca having just opened in 2022 this is an Interesting mix of Columbian / Brazilian / Argentinian and even a small touch of Italian 
Jeinner and the team here have brought their Columbian love of food and it's a real hit with the locals. We highly recommend the arepas a traditional Colombian dish and after that we found the menu to be fantastic after several visits all reasonable priced 
Great central location in a relaxed atmosphere with great service
Restaurante Típico Español
Loved by locals and tourists, Restaurante Típico Español is renowned for its consistently high-quality, Spanish cuisine. The staff is friendly and the service is good. Spanish tapas, seafood paella, and ribeye are some of the must-try items on the menu. Make sure to bring your beloved to try their tiramisu and ice cream. 
Casual Seafood Restaurant
It is known for its seafood and Mediterranean cuisine, which makes it popular. We are sure you will enjoy the peaceful atmosphere as well as the fancy decor of this restaurant. Among the delicious dishes served are tasty prawns, salmon, and tuna tatakis. It opens in the evening from 6 to 11pm. 
We love the name, this restaurant is one of the must-visit restaurants in Playa Blanca due to its amazon fish and chips which makes it one of the best. Adding to the unforgettable experience is the gorgeous view of Fuerteventura. There are a number of tasty dishes you can try here, such as Lincolnshire sausage with gravy, homemade chicken curry plus all the usuals 
 great Canarian tapas restaurant very popular with the locals, there is no doubt that it is one of the most famous tapas restaurants in Playa Blanca and Miguel the chef and owner is a favourite among the locals because of his fresh homemade tapas and seafood paella. Highly recommended for the budget-conscious traveller who wishes to experience Spanish cuisine on a budget. It is a small hidden gem which offers great service and a great atmosphere. The reviews of this place say it all….
Ramesh and Saraswati Ramesh from Indian Delights have recently opened the new Kebab House just across the road from their Indian Delights restaurant, which has been receiving great reviews. The Kebab House offers dine in, takeaway and delivery all at very reasonable prices.
Facebook: https://www.facebook.com/kebabhouselanzarote
Website: https://www.kebabhouseplayablanca.com/
Location: https://goo.gl/maps/sBJpomRFhk6d7Hms8
Looking to rent your next Holiday Villa in Playa Blanca?
Check out our stunning range of boutique affordable villas to rent in Lanzarote. These owner direct holiday villas are all wonderfully located in Playa Blanca. Each beautifully designed for relaxation and entertaining. Your next holiday villa escape to glorious sunshine of Playa Blanca Lanzarote awaits you